Dana Levy (1937–2017): An Appreciation
By Peter Grilli
Dana Levy was an original—pure and simple. Matchless in his talents as a designer and his instincts for beauty; unique in his wit and vitality and humor-laced intelligence; tireless in his curiosity about people and places, Dana was a friend—a beloved friend—for nearly half a century. I think about him every day. I take inspiration from memories of his insights into the world around him and the special light he brought into it. Those of us privileged to call him a friend will never know another like him.
Dana had a genius for friendship. People gravitated toward him, attracted by his alert and genuine interest in them. He possessed the rare grace of sharing himself with others while bringing out the most appealing qualities of everyone he met. I know I'm not alone in delighting in his friendship, and now that he is gone, I take special pleasure in sharing with many others the spark that animated our relationship.
I first met Dana in Tokyo in 1972. For nearly a year, I had been working as an editor at Weatherhill publishing company in Roppongi, where the name and aura of Dana Levy still hovered over the small team of professionals dedicated to producing fine books about Asia. At Weatherhill, both Dana, before my time there, and I were mentored by founder Meredith Weatherby (c. 1917–1997).
Fascinated by the beauty of bamboo, Dana, working then for Hakuhodo, an affiliate of McCann Erikson, had spent years photographing the plant in its numerous guises and myriad uses all over Asia. Robert Austin, an advertising client, asked him to illustrate a book that he had written on bamboo. Together, they created Bamboo, a book of singular appeal that remains a masterpiece with text by scientists, botanists and craftsmen. Dana had never designed a book, he was doing advertising design. He worked up several spreads and took them to Weatherhill, seeking a publisher—and that's where he met Meredith. Meredith recognized Dana's design ability and guided him through the production of Bamboo, teaching him the skill-set specific to book design.
Dana had agreed to return to Tokyo to a fulltime position as book designer at Weatherhill, and an air of excitement began to ripple through the office weeks before his long-delayed arrival. One book project after another piled up in the design department, awaiting the absent Dana Levy, and frustrating the editors and administrators who were eager to get the books into production. Tensions mounted among the staff over postponed deadlines. When Dana finally breezed in one day, he sauntered to his desk, gazed at the huge pile of work awaiting him, and chuckled, "Is that all?"
A similar cheerful insouciance accompanied everything Dana turned his fertile, creative mind to. Having returned to the States (and lived for seven years in New York City) in 1984, Dana and Tish O'Connor, the talented editor who later became his wife, cofounded Perpetua Press, a studio where books were brought to fruition. Last based in Santa Barbara, California, where Dana and Tish moved in 2001, Perpetua Press produced more than three hundred books—each unique, melding content, design, layout and typography into its own distinct personality. Perpetua Press designed gorgeous coffee-table books; museum catalogs; scholarly works; lavishly illustrated travel books—each one different, each design true to its subject, each with the "Dana touch." Publishers of all sorts turned to Dana, confident that the books he produced for them would be visually striking and, at the same time, reflect the inherent character of the content.
The volumes in that large collection that featured Dana's photography stand out for me: the classic Bamboo (1970); Water: A View from Japan (1974), which he developed with an Australian living in Tokyo, Bernard Barber; and Kanban: Shop Signs of Japan (1983), the exhibition catalog he created with Lea Sneider. The book Dana and I created together was Furo: The Japanese Bath (1985), later republished as Pleasures of the Japanese Bath (1992). In the most joyous working collaboration of my life, Dana and I traveled to hot spring resorts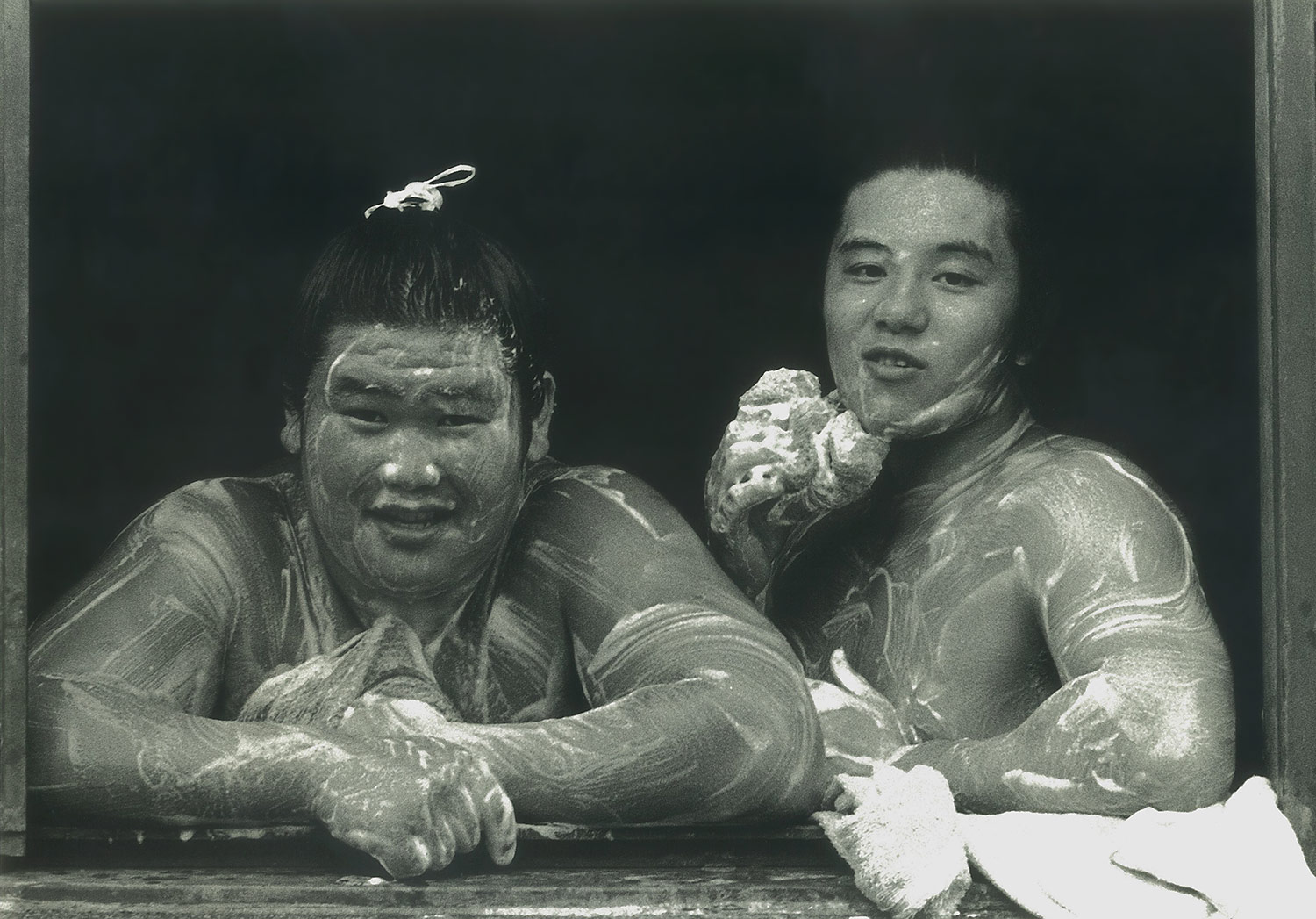 throughout Japan in a stimulating and ineffably pleasurable enterprise. United in revealing essential aspects of the land and culture that we both loved, Dana photographed the scenery, inns, and Japanese people relaxing in their baths; I wrote the text and researched the historical origins of hot springs—while earnestly wiping the water condensing on Dana's lenses in that steamy atmosphere.
It is hard to distill into just a few words a life so energetically lived. So many of Dana's accomplishments call out to be remembered. So much of his cheerful spirit and so many of his endearing gestures resist description. It should be no surprise that Dana Levy's work as a designer was profoundly enlivened by his personality—and the same can be said of his lifestyle and his relationships with friends. He enhanced his own life in very personal ways, and he likewise contributed to the lives of everyone fortunate enough to enjoy his friendship. I, for one, know that my own world is richer and better for having known Dana. And I shall always be grateful to him for that.